Hotel Pets Allowed


Falls 2022 is just around the corner. Our Krew is ready to hit the road. The Dogs and Cats are coming along for the ride. Hotel and Motel rates have been climbing fast as the world starts to open back up.  For the most part, we are going to stay in the USA and take most of our trips in the automobile.  We have a few boats that are also ready to hit the road for the fall fishing and bearch season. Our beloved dog Hersheys love the water and traveling. Motel  or fancy hotel, it doesn't make a difference to the lion hunter.  
Upcoming Vacations with our Pets
Hotel Pets Allowed Oklahoma
Hotel Pets Allowed Houston
Hotel Pets Allowed Dallas
Hotel Pets Allowed Colorado

Are Pets Allowed on the Airplanes?
Most of the major air carriers in the US are once again allowing you to travel with your pet. Flying with your pet requires advance contact with the airlines, and there any many rules and regulations to follow.

Can I Charter a private plane for my Pet?
If you rent the entire plane, then Yes. Many of the Private Jet Companies will also let your small dog ride in the Cargo area.

Are there hotels that allow my pet during Corona Virus?
Yes. Most of the Coronia Virus Hotel Restrictions have been lifted, including rules about your pets.

Can I camp with my pet anywhere because of the Corona Virus?
Many of the campgrounds that typical allowed pets and did not reuqire advanced reservations, now require reservations and do note allow pets.
Tips for Traveling with your Pets
Double check that the hotel allows pets. Just because you booked a room online that says they allow your pet, that doesn't guarantee your pet will be welcome when you show up. While this might seem un-fair, the distributions system for hotel rooms and on-line booking systems is complicated. Changes to policy can take weeks to propagate to other website databases and listings. Sometimes the person running the front desk has just changed, and if 'they are not as pet friendly as the last person running the hotel or motel. It's best to call to confirm that your pet is allowed at the hotel after you have booked the room.
---
Shots, Emergency Vets, and ID Tags
Plan ahead for medical emergency and you pet going on a freedom run. Make sure they are up to date on their shots, find out in advance where the vets are located near your hotel, and make sure you contact information including your cell phone are on an ID tag on your pets collar.

Know the local Pets laws and regulations.
We love to travel with our pets to the beaches on the Gulf Coast. There are some very nice dog friendly beaches near our favorite hotels and AirB&B spots, but there are also beaches that strictly enforced no pets allowed policies. There are steep fines for bringing your pet to some of these beaches, even on leash, and there are local law enforcement looking to give out tickets.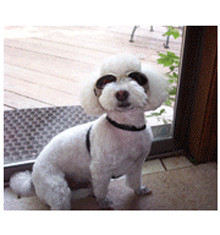 Traveling by air.
If you have your pet certified as an emotions support animal than you probably don't need any advice from this website. If you have not gone down that road, then this process isn't all that easy. Just keep in mind that there will be paperwork, extra costs, and you need to plan ahead and get to the airport early, and expect extra time to get out of the airport when you land. We generally only take our pets with us on car trips.

First Time travelers
If you have never taken your beloved pet on a vacation, try to be realistic about the plans and whether or not your pet is going to travel well. Also keep in mind how your pet will affect others you are traveling with. It's OK to send your pet to a nice pet hotel while you go away on a trip. My dog loves his pet hotel. I went through the trouble of finding her a very nice one, not some generic kennel. She has all sorts of other dogs to play with and loves the place. She also loves our road trips, but we only take her when it's appropriate.
Our City Database Search
For many years we had a City search system that filtered the results of major hotel distribution networks on the "Hotel Pets Allowed" database flag like many other hotel pet websites. Unfortunately , we felt that too many properties didn't update their policies in a timely manner, we had too many complaints from people that that booked on hotels that still had this amenity checked yes that didn't actually want pets, that we decided to shut it down. Like many other hard core travelers that lover our pets, have learned other ways of find out place to stay.
Best Chain Motel for Pets Allowed
La Quinta, Red Roof, Best Western all accept pets at most of their locations. And there is typical not and extra charge. You should still call and confirm, but they are the Pet Friendly Hotel chain. If you are frequently traveler with your pet, you will quickly learn that these three chains will allow you pet most of the times. There are a few places where local ordinance forbid pets in hotels.
Fairmont's Canine Ambassadors Program,
If you just want to spend a little time with an adorable dog, and don't' want to have the hassle of bringing you own little fuzzy buddle of love, not to worry. Some of the Fairmount locations will provide you a high end dog via its Canine Ambassadors Program. Many of the properties are also dog and cat friendly, but not all of them. https://www.fairmont.com/promotions/canineambassadors/
Kimpton Hotels
There policed states " If your pet fits through the door, we'll welcome them in." They have been pet friendly since 1981 and it was a priority of their founder who frequently traveled with his beloved dog. They have about 60 locations and provide the red carpet treatment for your dog or other pet. They even allow birds and reptiles which can be a service that is hard to find. https://www.kimptonhotels.com/blog/kimpton-directors-of-pet-relations-its-a-dogs-life/
Nice Hotels that will pamper your pets
Lowes Hotels are typical on the high end and they go out of their way to pamper your pets. While this is a small hotel chain with only a few dozen locations, they offer a full service hotel pets allowed experience including treats:
Gourmet room service menus for cats and dogs custom developed by their hotels' chefs
specialized bedding, leashes, collars, litter boxes and litter, litter scoopers, pet placemats and water bowls,
Dog-walking route maps, Recommendations for nearby parks and local pet-friendly cafes and restaurants
https://www.loewshotels.com/loews-loves-pets
Ace Hotel
With only a handful of locations Ace provides dog friendly accommodations for smaller dogs. You should check with each location about their exact pet policy.
Four Seasons Hotels and Resorts
Not all locations accepts pets, but the ones that do typical provide them the luxury experience that is in line with this luxury hotel brand. Checking location policies is a must for booking for this semi hotel pets allowed chain.
Pet friendly camp grounds
Over the past 2 years I have bullied my family into going camping with me. We camp in all sorts of places including National Parks, RV Parks, Glamping spots on cool rivers, and the beach just to name a few. We even rented a random plot of land near Big Bend off of AirBandB that only had a single structure on site, a toilet and a shower! Anyway during our travels almost all of these places claim that Pets are NOT Allowed! They typical have signs up and go out of their way to make this crystal clear. Yet, when we show up without our beloved dogs, everybody else has their dog and has no problem walking them around like they own the place. I'm tempted to ask some of the property owners about this, but I don't like being a tattle tale and ruining the fun my fellow pet travelers.
Hotel Pets Allowed Backup Plan
No matter how hard you try, if you travel enough with your pet you are going to run into the situation where you your hotel pets allowed hotel reservations doesn't want to let you pet into the property when you actually show up. Like everything in life, I prefer to have a backup plan.
Other Cool Stuff